Looking for books like Where the Crawdads Sing? Here are 15 wonderful books to try next!
If you enjoyed Delia Owens' beautiful, spellbinding debut, you might be on the lookout for books like Where the Crawdads Sing. The story of Kya and how her surroundings inform her upbringing is fascinating to read, and it's the kind of book that stays with you for a long time afterwards.
Luckily, there are other books out there with a similar vibe: descriptive writing, breathtaking settings, and complex, sometimes difficult, characters.
If you're not sure what to read next, here are 15 books similar to Where the Crawdads Sing that you should check out.
Books Similar to Where the Crawdads Sing
Beartown is an incredibly beautiful book, tackling some difficult content (homophobia, rape culture, peer pressure) and exploring what happens when a small town makes celebrities out of regular teenagers.
With human behaviour under the microscope, it's a challenging read about what happens when people are put under extreme pressure. Plus, the writing is absolutely beautiful.
Integral to the story, the community has formed around the wildness of Beartown, which is shrinking in the wake of encroaching forest. If you want to escape into another world, one where the cold impacts every aspect of your life, this is one to read.
RELATED: Where the Crawdads Sing Book Club Questions
Another one set in a cold landscape, The Snow Child takes place in Alaska in 1920. It's a harsh place to live, and you can see what happens when newcomers Jack and Mabel have a crash course in how to survive.
Like Where the Crawdads Sing, it explores the despair that comes from being isolated from the rest of the world.
The story itself is incredibly moving, but the writing is breathtaking: it allows you to very clearly imagine the setting as though you were standing in it, feeling the cold air on your face.
Based on a Russian fairy tale, it's a haunting read, and it's difficult to explain without reading it – pick it up and you'll see what I mean!
Let the Willows Weep is a solid choice if you loved Where the Crawdads Sing. It's a rollercoaster of a story set in rural America, following the main character's journey as she tries to grow up in an incredibly difficult family.
It's sad and desperate and lonely, but somehow hopeful at the same time.
The writing is brilliant: it's poetic, descriptive, and unflinching, even when dealing with difficult subjects like poverty and racism. It's not an easy read, but it's an important one.
Ryan's writing style manages to express human behaviour in an incredibly subtle way.
It's observant writing, showing both the good and bad in each character, allowing you to understand their motivations and shine a light on why people sometimes make shocking decisions.
If you love descriptive writing and an emotional story, then this one is for you. It's heartbreaking in places (especially when following families escaping from conflict), but it's so worth reading. The way that the three separate stories come together is very clever, too.
With captivating writing, The Distance Between Us explores the importance of place, as two characters try to find sanctuary for different reasons.
While Stella and Jake get to grips with their new surroundings, the story of why they left, and the histories of their families, will begin to unfold.
It's another story that explores the theme of loneliness with great skill, and the writing is excellent.
It requires a bit of attention, as the timeline jumps around a bit, but it's absolutely worth the effort as the details begin to slot into place. A beautiful and intriguing novel.
RELATED: 33 Modern Books to Read
A word of warning: My Absolute Darling is not an easy read. It deals with some chilling subjects, including graphic depictions of sexual abuse, and the subject matter can be grim. That's something to bear in mind before picking this one up.
Like Kya in Where the Crawdads Sing the main character of My Absolute Darling is an outcast. The story of her awakening and her fight for survival is, at times, brutal, but it's Turtle's relationship with her new friend Jacob that gives you a glimmer of hope for her future.
It's an intimate look at a complex character, set in a gorgeous part of the world (Mendocino, California) juxtaposed by the awful living conditions of Turtle and her father. Descriptive and chilling, it's a polarizing read, with characters you won't forget in a hurry.
Milkman is an intriguing story about the destructive power of gossip and secrets, and what it means to be 'different' in an already fractured community.
It follows the main character, the middle sister in a family marked by conflict. Set in the time of the Troubles (Northern Ireland in the 1970s), each day brings its own struggles, with each character struggling to relate to each other, and the tension simmers throughout.
The writing style makes Milkman stand out. It's stylized, clever and intricate, with long sentences, in a rhythm that is integral to the telling of the story itself.
A little more lighthearted than some of the others on this list, Eleanor Oliphant is Completely Fine is another book centred around an unusual main character.
Eleanor is a difficult person to read, but once you start to uncover her (difficult) outer layers, you start to see someone tender and complicated underneath.
You'll love uncovering the complexity of Eleanor's past along with her new friend Raymond, and the story is a feel-good tale of how we can impact each other for the better. It's also got a few decent twists and turns to keep you reading.
RELATED: 10 Books Like Eleanor Oliphant is Completely Fine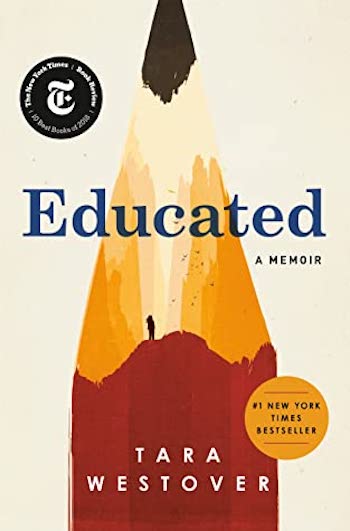 A bit of a different read, Educated is a heartwrenching, but optimistic memoir by Tara Westover.
She grew up in an extreme survivalist family, and Educated explores what happens when her worldview begins to expand at the age of 17. Lacking an education, Tara has to navigate the world with many obstacles in her path.
Educated takes a real-life look at what happens when a child is brought up in restrictive circumstances.
Like Kya, Tara grew up under the extreme views of her parents, and this isolation left her at odds with her peers. If you want to know what it is like to grieve your own upbringing and what it takes to move on, this is a compelling read.
RELATED: 17 Addicting Books to Read
Main character Weylyn Grey had a peculiar upbringing. Raised by wolves, this is the story of a boy growing up in the wilderness, with a touch of magic that brings gorgeous mystery into the story.
You'll be able to watch Weylyn as he comes to the conclusion that he is, actually, quite different from everyone around him.
You'll fall in love with Weylyn as you watch odd events erupting all around him – his innocence and kindness is a wonder to behold.
Weylyn's strong connection to nature is reminiscent of Where the Crawdads Sing and the writing is absolutely beautiful. Beasts of Extraordinary Circumstance is an uplifting read that is well worth picking up.
The Wildlands is a page-turner of a novel, one you won't be able to put down once you get started. It explores the bond between siblings Darlene, Jane, Cora, and Tucker, three years after a tornado rips their home (and family) apart. It's a remarkable story, and it unflinchingly explores the animal instincts present in all of us.
The writing is poetic, especially when it comes to the descriptive passages – you'll fall in love with the language, so if that's what you loved most about Where the Crawdads Sing, you'll lap this one up too.
Another book set in a brutal Alaskan landscape, The Great Alone explores what happens when you come of age in a brand new home.
Living in the wilderness, the Allbright family soon spirals into a crisis as it becomes clear just how unprepared they are for the long, cold winter.
It's a story of survival, the power of the natural world, and self-reliance in the face of incredibly difficult circumstances.
The Great Alone beautifully weaves together the wildness of the setting and the wildness within the characters, and the gorgeous writing will have you hooked from the start.
Barbara Kingsolver is the master of beautiful, descriptive writing, and Prodigal Summer is no exception.
Wildlife biologist Deanna Wolfe is an interesting mirror to Kya in Where the Crawdads Sing: both obsessed with the natural world, but each raised in very different circumstances.
It takes place over a long summer, with each character growing a connection to each other as well as the gorgeous setting they inhabit.
It's a good mixture of both character and plot, and the writing is sumptuous and lyrical. Prodigal Summer is a beautiful book with an intriguing, simmering sexual tension throughout.
The Signature of All Things is another example of how beautiful writing can bring a setting to life. It follows two characters expressing their love for nature in different ways. There's Alma, the level-headed scientist, and Ambrose, a talented and spiritually curious artist.
It's more expansive than Where the Crawdads Sing – it crosses London, Perua, Philadelphia, Tahiti, and Amsterdam – and each setting has an impact on the characters.
It's a bewitching kind of book that you won't want to put down, set against the Industrial Revolution and the early emergence of technology.
This is an elegant and fascinating read. Main character Victoria is similar to Crawdad's Kya, but rather than growing up in the wilderness, Victoria grows up in the foster care system.
Her fractured relationships are painful to witness, and you'll feel for her as she attempts to get close to people, learning to navigate the adult world.
Victoria finds it easier to express herself through flowers. Each flower has a meaning (roses for love, honeysuckle for devotion), and these meanings are fascinating in themselves. Victoria's deep connection with flowers is beautiful, and it will allow you to appreciate them in a whole new way.
–
Hopefully this list of books similar to Where the Crawdads Sing has given you a few new books to add to your TBR! And if you're discussing this book at your next book club meeting, make sure to check out our Where the Crawdads Sing book club questions!
If you liked this post, check out these:
Books Like Normal People
Books Like Daisy Jones and the Six
Books Like The Seven Husbands of Evelyn Hugo
Books Like Malibu Rising
Books Like Little Fires Everywhere
Books Like Gone Girl
Books Like Eleanor Oliphant is Completely Fine
Books Like The Book Thief
Books Like The Little Prince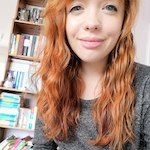 Megan Bidmead
Guest writer
Megan is a freelance writer based in Somerset, England. When she's not writing about books, videogames, and pop culture, she's running around after her two kids and trying to squeeze in the occasional walk in the countryside.