If you find yourself in a book slump then these 17 addictive books will snap you right back out of it. I guarantee that these are all books you can't put down once you get going!
There's nothing more satisfying than finding a new unputdownable read. And in today's post, I've got 17 of them for you.
Some of these addicting books produce those moments where you're just like "wait, WHAT?". Some of them are just so compelling that you can't stop reading.
Here are 17 of the most addicting books and book series that I recommend to everyone. From thrillers to memoirs, literary fiction and young adult, there's something for every kind of reader!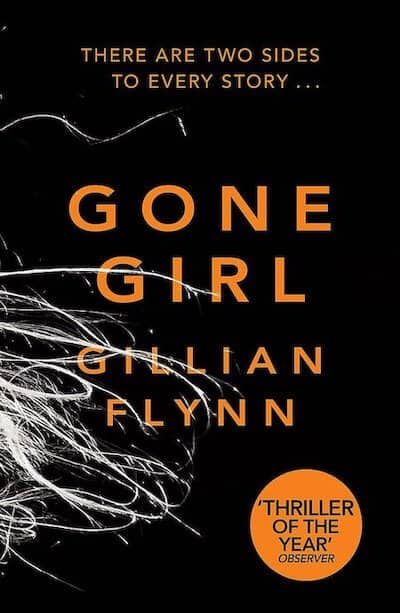 Gone Girl is probably the most iconic thriller novel ever written and one of the best page turners of all time. Written from the alternating perspectives of married couple Amy and Nick Dunne, the reader is quickly sucked into a dark game of deception.
Amy Dunne is the inspiration for a hugely popular children's book who is beloved by the nation. So when she goes missing on her and Nick's fifth wedding anniversary, the media are all over it.
Nick finds himself in the spotlight but he's not acting as the public expect he should. He's evasive and bitter, rather than the heartbroken husband they want him to be.
Does this mean that Nick himself had something to do with his beautiful wife's disappearance?
RELATED: Books like Gone Girl
The writing and characterisations in this book are simply perfect and Gillian Flynn is the master of suspenseful writing.
Whilst this couple may have looked like they have the perfect marriage on the outside, it becomes apparent it was deeply flawed on the inside and each party had a dark side.
When done well, thrillers can be some of the most addicting books out there. And Gone Girl is the best.
If you're in a book slump, you'll find yourself flipping pages like crazy in this one trying to figure out what has happened to Amy.
RELATED: Gone Girl Film Review
Buy Gone Girl: Amazon | Book Depository | Blackwells | Waterstones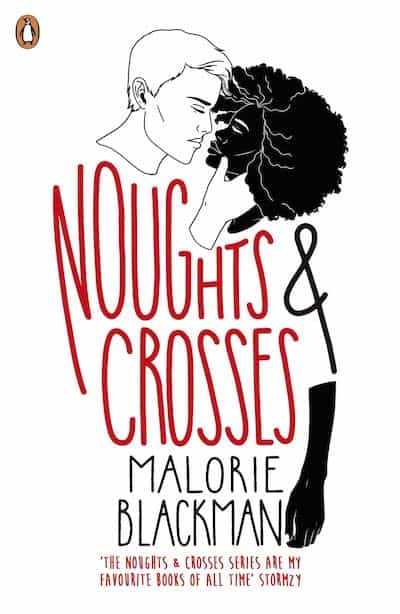 Noughts and Crosses is one of the best books of all time and should be required reading. It's usually included on books that teens need to read but I read it at the age of 25 and still found it incredibly compelling and shocking.
In this story, societal norms are reversed and "Crosses" (black people) are the privileged whilst "Noughts" (white people) are discriminated against.
Sephy is the daughter of Callum's family cleaner but the two have grown up together and are best friends. The story is set in their teen years and a romance begins to develop.
But Sephy is is a Cross and Callum is a Nought.
RELATED: 24 Best Teen Romance Books
Their relationship becomes increasingly complicated as a result of their wildly different social standings.
The prejudiced world they live in is not ready to accept an interracial couple, especially when Sephy is the daughter of a government official.
This heart-wrenching and thought-provoking read will stay with you long after you turn the last page and with a shocking ending, you'll be reaching for book 2 immediately.
It deals with first love, race, inequality, family and more and remains an incredibly important read.
Buy Noughts and Crosses: Amazon | Book Depository | Blackwells | Waterstones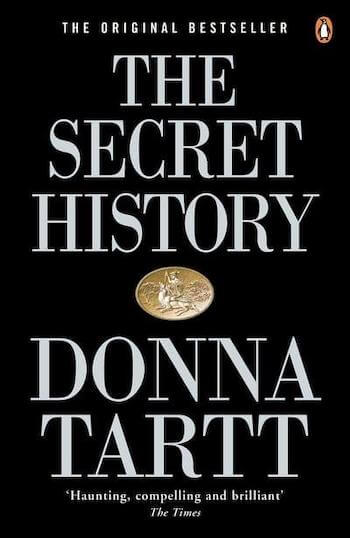 The Secret History follows a group of eccentric classics students at the elite Hampden College in New England.
Under the influence of their charismatic professor, they find a new way of living that saves them from the humdrum of everyday college life.
However, it leads them down a dark path and they cross a moral line that you can't come back from.
With no choice but to continue along the path they have created, they encounter corruption, betrayal, and, eventually, pure evil.
If you love the "dark academia" aesthetic then you'll love The Secret History by Donna Tartt.
This dark and compelling story completely draws you in from page one and from then on out you just sink further and further into darkness along with this host of six young protagonists.
The characters are each very unique but all despicable. No one is as they first seemed and each and every member is harbouring their own set of secrets.
RELATED: The Secret History Book Review
At 600 pages long this is not a short or punchy story. That makes it all the more impressive that Tartt is able to sustain and grip the reader's attention for so long.
The plot is enthralling and you find yourself simultaneously wanting to tear through the chapters to find out how it ends but also wanting to savour Tartt's beautiful prose.
This juxtaposition makes this a novel of pushes and pulls – you're often lulled into a false sense of security before being brutally torn from that and plunged into further plot turmoil.
This is a modern classic that draws heavily upon Greek myths and deals with friendship, love, desire, hedonism, jealousy and tragedy. Read it!
Buy The Secret History: Amazon | Book Depository | Blackwells | Waterstones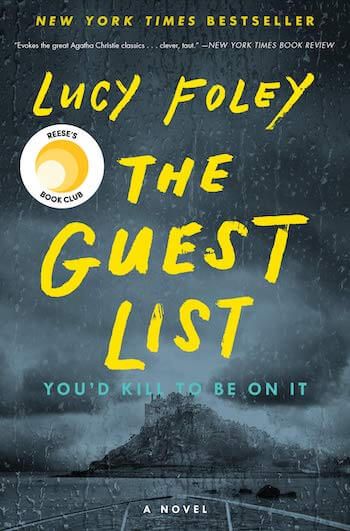 Lucy Foley is a relatively new thriller author but both her books have been widely praised by readers.
Set on a remote island off the coast of Ireland, this spooky story follows a group of friends who have gathered to celebrate a marriage.
The groom is a television star, handsome and charming; the bride is a beautiful and ambitious magazine publisher.
It looked like it was set to be a picture-perfect trip for a picture-perfect couple but then one of the group winds up dead.
Perhaps the group aren't such good friends after all?
Told from the alternating viewpoints of the few guests on the island, this suspenseful tale will have you second-guessing each character's motives until the very last second.
Each character is an unreliable narrator more despicable than the last and you'll be frantically flicking through each chapter to find out what really happened.
Foley is a brilliant thriller writer and weaves such clever tales about the most hateful characters.
The final passages of her books are always jam-packed with plot twists and I guarantee that this is the sort of addicting book that you'll stay up all night reading.
If you liked The Guest List then you must also pick up The Hunting Party by the same author.
The style and set up is the same but with a completely new cast of characters and charades for another binge-worthy book!
Buy The Guest List: Amazon | Book Depository | Blackwells | Waterstones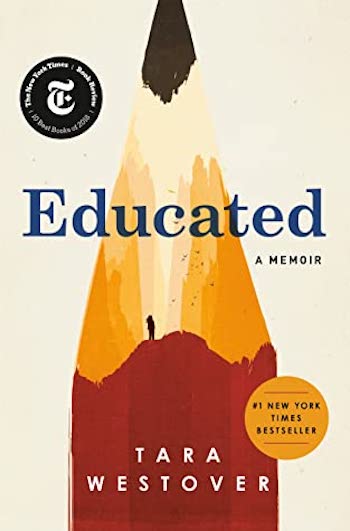 Educated by Tara Westover is the only non-fiction title on this list but the story is so crazy that you would be forgiven for thinking this was fiction in some parts.
This addicting book is the memoir of a woman who grew up in a survivalist Mormon household.
Their beliefs were so strict and so far from the norms most of us are used to that she didn't set foot in a classroom until she was 17 years old!
Her strict father was always prepared for the "end of days" and forbade hospitals, even for the worst of accidents.
Some of the things that happened to Westover and her family made me feel sick inside and I was thoroughly shocked by certain passages.
Westover grew up completely isolated from mainstream society with no proper education, friends or support system.
Her family was incredibly dysfunctional with a crazed father, passive mother and violent brother but, against all odds, Tara educated herself and extraordinarily went on to study at Brigham Young University, Harvard and Cambridge University.
Even after she leaves her family home, her relationship with her family remains fraught and she grapples with her mixed feelings about it for years.
This is the story of one young lady's struggle for self-invention, of fierce family loyalty and intense grief.
This is a coming-of-age story like no other but it was a fascinating (sometimes horrifying) read about family, perspective, education and self-development.
I'd highly recommend listening to the Audible version, which you can get a 30 day free trial of here.
Buy Educated: Amazon | Book Depository | Blackwells | Waterstones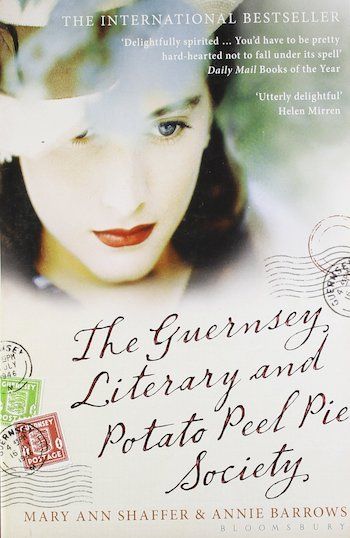 The Guernsey Literary and Potato Peel Pie Society was a book I expected to be just ok but it turned out to be just brilliant.
It's an epistolary novel in the form of letters between a Miss Juliet Ashton in London and the people of Guernsey in 1946.
Dawsey Adams contacts Juliet out of the blue in search of information about author Charles Lamb.
He has come across her old copy of Essays of Elia, with her name inside, which is how he comes to contact a complete stranger for this information.
The pair strike up a correspondence and Juliet becomes engrossed in the stories Dawsey tells of the people of Guernsey during the war.
Juliet, an author, soon decides that she wants to write a book about these people and makes a visit to Guernsey herself.
There's no other way to describe this book than utterly charming. It's a tale of friendship, family and hardship during the German occupation of Guernsey.
Be warned – this makes for an emotional read and you'll find that for every letter that makes you laugh, there'll be another that makes you cry!
Just as Juliet herself soon became obsessed with this quaint island, you too will fall in love with the various members of the "Guernsey Literary and Potato Peel Pie Society".
At some point, you'll want to hop on a boat yourself over to the Channel Islands, hoping to find Dawsey and the others waiting!
RELATED: The True Story Behind The Guernsey Literary and Potato Peel Pie Society
On the whole, this was an uplifting and heartwarming novel, but as many events concern the impact of World War II, it is also harrowing and heartwrenching in parts.
This book touched my heart in ways I didn't think it could and I certainly didn't think I'd be adding this (ridiculous) title to my list of favourites!
The Guernsey Literary and Potato Peel Pie Society is a short and delightful book that you'll absolutely fly through. It's emotional, funny, charming, informative – an all-round lovely book.
Buy The Guernsey Literary and Potato Peel Pie Society: Amazon | Book Depository | Blackwells | Waterstones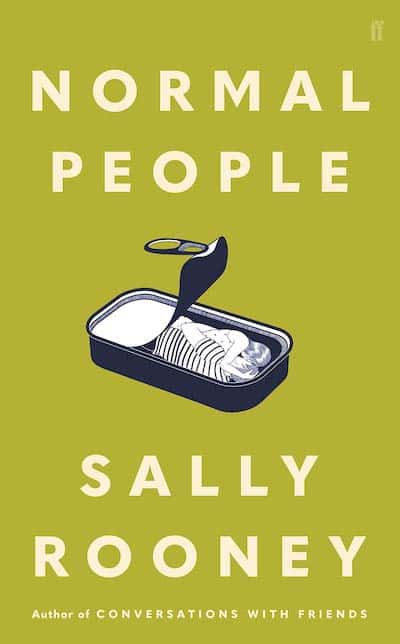 Normal People by Sally Rooney is an award-winning novel that took the literary world by storm when it was released in 2018.
Set in Ireland in the 2010s, Normal People tells the story of Marianne and Connell. The pair meet in high school where Connell is part of the cool crowd but Marianne is a social pariah.
Connell's mum is Marianne's cleaner so the pair frequently see each other outside of school and they eventually begin a secret relationship.
They open up to each other in ways they never have before and it's clear that there is a great deal of chemistry between this unlikely pair.
RELATED: Books Like Normal People by Sally Rooney
The story then fast forwards to them as first-year university students at Trinity College Dublin. The pair are no longer together and there has been somewhat of a role reversal.
Marianne now finds herself with a large group of friends and party invites whilst Connell struggles to find his place.
The rest of the story is about them both as they navigate university life. It's a perfectly ordinary story about a perfectly ordinary pair and yet there is something so extraordinary about Rooney's writing.
This novel gripped me from beginning to end and, in some parts, I felt like Rooney could see into my soul.
She writes about love, relationships and friendships in a way that perfectly captured emotions that I have experienced before and I know many other readers feel the same.
And if you're after an equally, if not more, addictive TV series, then check out the BBC adaptation of Normal People, which is brilliant.
It's honestly one of the best book to film adaptations to hit screens in a long time.
Buy Normal People: Amazon | Book Depository | Blackwells | Waterstones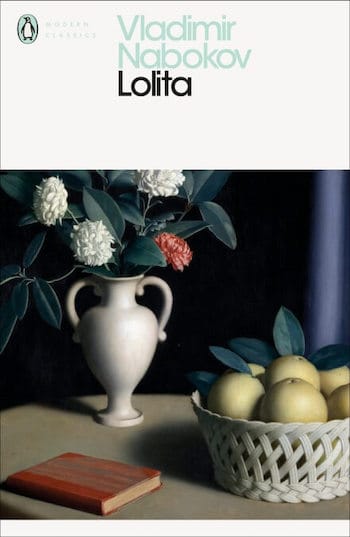 Lolita is like marmite. Some love it, some hate it. Either way, it's guaranteed to make your skin crawl.
This infamous, once-banned novel is the sordid tale of a young Lolita and step-father, Humbert Humbert.
She is but 12 years old when they first meet but he becomes so enamoured by her that he marries her mother just to be close to her.
Yep, creepy.
His obsession grows with each day and after Lolita suffers a tragic loss, she is left in Humbert Humbert's hands.
Lolita looks for attention elsewhere and, in desperation, Humbert takes her on a road trip in his car, all in the name of "love".
Lolita is an utterly unbelievable and, quite frankly, disgusting tale but written with beautiful prose that might leave you with confused feelings about this book.
This addicting book is the story of one man's gross obsession will draw you in and keep you second-guessing about the fate of the two protagonists.
RELATED: Books like Lolita
Buy Lolita: Amazon | Book Depository | Blackwells | Waterstones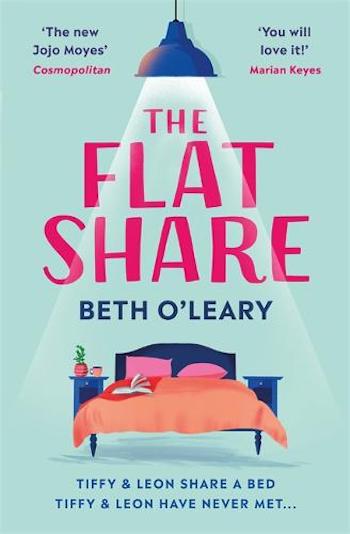 The Flatshare by Beth O'Leary is one of my all-time favourite feel-good reads. It's the perfect, heartwarming pick-me-up and I recommend it to everyone.
This story has an intriguing premise. Tiffy and Leon share a flat. They even share a bed. But it's not what you think. They're not in a relationship. In fact, they've never even met.
Tiffy needed a cheap flat, Leon needed the cash. He works nights so is never around when Tiffy gets home from work. The perfect solution! Their friends think they're absolutely nuts but it works for them.
The two begin to communicate via post-it notes left around the flat and the odd text. They get to know each other simply by sharing the same space and, surprisingly, a friendship and romance begins to develop.
It's not all fun and games, however. This novel also deals with the trauma of an emotionally abusive relationship in a delicate and sensitive manner, which came as somewhat of a surprise.
I wasn't expecting this novel to deal with mental health but it deftly weaved into the story and makes it all the more impressive for a debut.
The Flatshare is the sort of story you'll stay up all night reading. It's incredibly cute and will make you laugh and make you cry. What more do you need from a quirky rom-com?
Buy The Flatshare: Amazon | Book Depository | Blackwells | Waterstones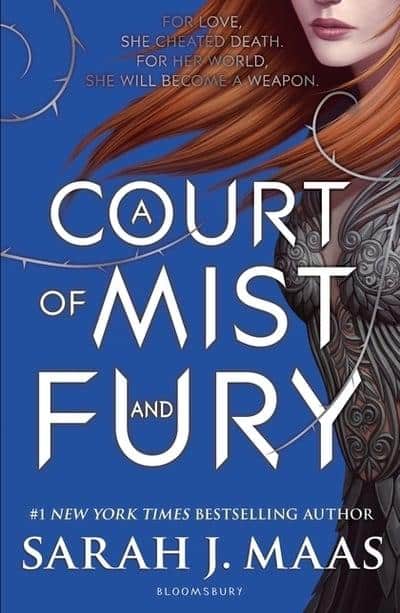 People who have read S J Maas can attest to the fact that she has written some of the most addictive book series ever. If you love fantasy then you need to read these series. There's Throne of Glass, A Court of Thorns and Roses and now Crescent City too.
These books usually crop up in the young adult category but to be honest, they don't belong there. Because OOF the heat from these books is unreal.
A Court of Mist and Fury is actually the second book in the A Court of Thorns and Roses series but it is much, much better than the first. The first is good but the second is goood.
The series centres around the human girl and hunter, Feyre, who is a stalking a doe to feed her starving family of five. She notices that a wolf is also stalking the doe so kills it to protect her prize.
RELATED: Books Like Throne of Glass by Sarah J Maas
Problem is, it was no ordinary wolf. It was actually a Faerie in disguise. Feyre is then dragged across the border between the human world and faerie realm to face the consequences of her actions.
She is kept captive by Tamlin, High Lord of the Spring Court, but soon finds that her captor isn't so bad as she first thing.
If I've piqued your interest with the premise just you wait 'til book two when Rhysand, High Lord of the Night Court, reveals his true colours.
Everything you learnt in book one is turned on its head and these binge worthy books really kick off.
Buy A Court of Mist and Fury: Amazon | Book Depository | Blackwells | Waterstones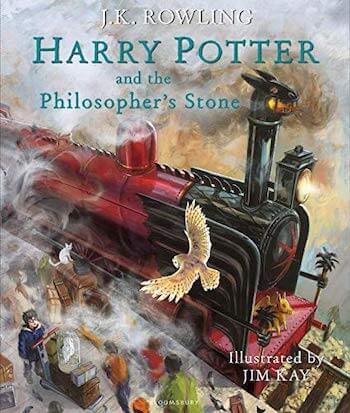 The Harry Potter series by J.K. Rowling needs little introduction as its one of the most infamous stories of recent decades.
The story the boy wizard has captivated audiences, both children and adults, since it was first released in 1997 but the franchise continues to grow and develop even decades later.
The Harry Potter fandom is enormous and global, proof as to the addictive nature of this series.
Most will be familiar with the story already but if for some wild reason you are not yet acquainted with Harry Potter then let me introduce you.
Harry Potter is an orphaned boy living with his horrible aunt, uncle, and cousin – the Dursleys. They are his only surviving relatives and took him in after his parents tragically died in a cash crash.
The Dursleys are the most mundane family you can imagine and nothing about their existence is remotely exciting.
But just as Harry is about to turn 11 years old, he starts receiving letters inviting him to attend Hogwarts School. A school for wizards.
It's a bit of a shock to him to find out that his parents were, in fact, wizards, and did not die in a car crash, but were actually murdered by the wizarding world's most infamous villain – Lord Voldemort.
Harry's then off to Hogwarts School where he finds that everyone already knows his name and story.
Despite the stares, he manages to find a band of good friends and they face increasingly dark adventures and challenges together over the course of the 7 book series.
I would highly, highly recommend investing in the new, illustrated editions of Harry Potter.
They make the reading experience that bit more ~ magical ~ and I absolutely flew through those that have already been released.
The addition of these beautiful images by Jim Kay brings the story to life and makes it feel like you are reading something altogether new even if you are very familiar with the story of the boy wizard.
Buy Harry Potter: Amazon | Book Depository | Blackwells | Waterstones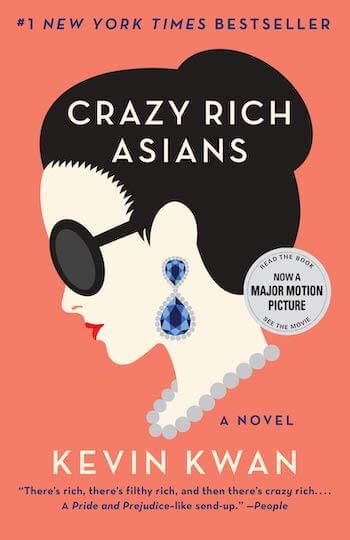 Crazy Rich Asians is the outrageous tale of the ultra-wealthy Singaporean families of old.
The story begins in New York when Nick Young, a professor, invites his girlfriend, fellow professor Rachel Chu, back to Singapore for his best friend's wedding.
The thing is, he hasn't told her that he's actually the heir of one of the wealthiest families in Singapore and she's about to be delivered on a platter to his mother.
Eleanor Young only wants the best for her son and is convinced that Rachel Chu, with no social standing, no money and no father, is not good enough to marry into her family.
She tries to split them up before the relationship progresses any further – but will she succeed?
RELATED: Books Like Crazy Rich Asians
This story is told from multiple perspectives, both major characters and side characters, giving an insight into the lives of the Singaporean elite.
This cast of characters are filthy rich and their lavish lifestyle and ridiculous antics will have you flipping pages like crazy to find out what they're up to next.
This series is hilarious but also gives an interesting insight into aspects of Asian culture and is well worth a read!
Buy Crazy Rich Asians: Amazon | Book Depository | Blackwells | Waterstones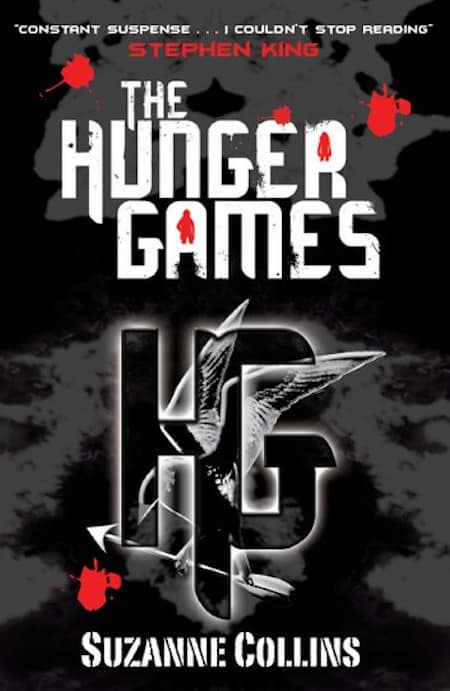 The Hunger Games is one of the best young adult series of all time and the books and films continue to be firm favourites.
Once you start this novel, you won't be able to put this down or stop thinking about the story until you reach the trilogy's conclusion.
The Hunger Games is a YA dystopian novel set in Panem, in the ruins of North America.
At its centre is the Capitol, where the rich and privileged reside and it's surrounded by twelve districts, each poorest than the last.
RELATED: Books Like The Hunger Games
Long ago, the districts waged war on the Capitol but were defeated. As a reminder to never attempt such a thing again, every year the Capitol hosts "The Hunger Games".
Each district must offer up one female and one male contestant to a fight to the death inside a televised arena.
Each year's arena is a new setting, filled with plenty of deadly traps beyond the other contestants.
Katniss Everdeen and Peeta Malark are chosen as the tributes for District 12, the poorest of the districts, and the rules are clear – kill or be killed.
They are competitors, not friends, but they form a sort of alliance to help stay alive for as long as possible against the other districts.
RELATED: The Hunger Games Book Review
Suzanne Collin's dark twist on the reality TV-obsessed world we live in is chilling to read.
As outsiders living in the modern world, the reader very much feels like one of the Capitol residents watching the despicable Hunger Games on their television screens. And it's pretty gruesome.
It's a tense novel about survival and the suspense holds up until the very end of book 1's shocking finish. But it turns out that the end of The Hunger Games may actually just be the beginning of the survivor's troubles.
Read it!
Buy The Hunger Games: Amazon | Book Depository | Blackwells | Waterstones
RELATED: Best Dystopian Novels for Teens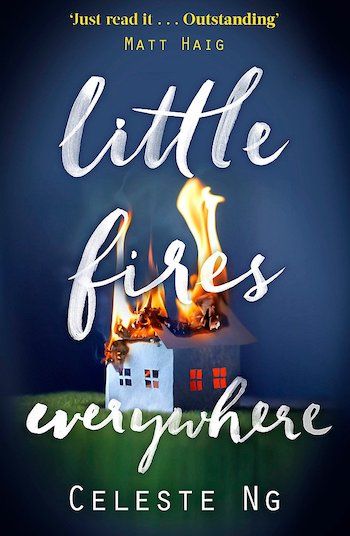 Little Fires Everywhere by Celeste Ng explores the nature of family, particularly that of motherhood.
We follow two families and their children, each of whom has a very different, often strained, relationship with their mother.
There are the Richardsons, a picture-perfect family who always play by the rules. Then there are the Warrens, new to Shaker Heights and used to living spontaneously and moving from place to place.
The Warrens are renting an apartment from the Richardsons and their children become friends.
Whilst Elena Richardson is suspicious about Mia Warren, things remain civil until a custody battle over a Chinese-American baby rocks the town. And Elena and Mia find themselves on opposite sides.
Little Fires Everywhere is not a particularly long novel and yet it deals with so many difficult and important themes.
This is a story about race, class, motherhood, identity and more, all of which is underpinned with the secrets people keep from even their most dearest.
The TV adaptation is rather different in a number of places but equally gripping!
Buy Little Fires Everywhere: Amazon | Book Depository | Blackwells | Waterstones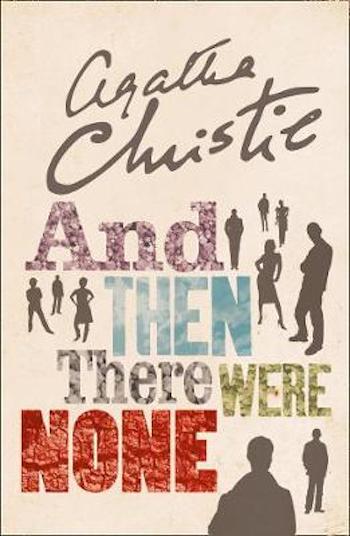 And Then There Were None is one of the world's best selling mysteries by the queen of mystery novels – Agatha Christie.
She described this book as the most difficult of her books to write and that comes as no surprise given the intricately woven plot!
Ten guests are invited to a private island off the coast of Cornwall for a weekend away.
Their host does not reveal himself but the guests are bound by a wicked deed that none are willing to reveal. But their silence will cost them their lives.
A nursery rhyme is hung in each and every guest's room and it becomes apparent that they are being picked off one by one.
The guests are, justifiably, terrified, but they haven't a clue who is behind the murders. Before the weekend is out, there will be none…
To whet your appetite, here's the rhyme in question:
"Ten little boys went out to dine; One choked his little self and then there were nine. Nine little boys sat up very late; One overslept himself and then there were eight. Eight little boys travelling in Devon; One said he'd stay there then there were seven. Seven little boys chopping up sticks; One chopped himself in half and then there were six.
Six little boys playing with a hive; A bumblebee stung one and then there were five. Five little boys going in for law; One got in Chancery and then there were four. Four little boys going out to sea; A red herring swallowed one and then there were three.
Three little boys walking in the zoo; A big bear hugged one and then there were two. Two little boys sitting in the sun; One got frizzled up and then there was one. One little boy left all alone; He went out and hanged himself and then there were none."
Intrigued?
Agatha Christie novels are all quite short at around 200 pages and this pacy mystery is another addictive read that you'll fly straight through.
Buy And Then There Were None: Amazon | Book Depository | Blackwells | Waterstones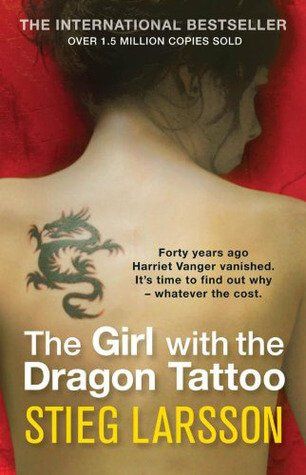 The Girl With the Dragon Tattoo is a modern thriller translated from Swedish. It's a lengthy tome but an absolute must for fans of crime, action and thriller books as it's one of the most intelligent of its kind.
The main plot revolves around the disappearance of a young Harriet Vanger, whose family are incredibly rich, powerful and influential in Sweden.
This is not a new mystery, however. She went missing many years ago but her fond uncle cannot forget her or stop wondering what really happened to her.
He enlists the help of a disgraced journalist called Blomkvist to help investigate her disappearance without the knowledge of his family.
There are also a large number of subplots involving the rest of the family, Blomkvist and his assistant Lisbeth Salander.
She is the eponymous "girl with the dragon tattoo" and has her own secrets that are slowly revealed over the course of the book.
It can be a little tricky to wrap your head around all the different subplots but if you're prepared to have your mind boggled by this complex and intelligent story then you're in for the ride of your life.
It requires a bit of brainpower to get going but this addicting book is a definite page-turner.
Buy The Girl With the Dragon Tattoo: Amazon | Book Depository | Blackwells | Waterstones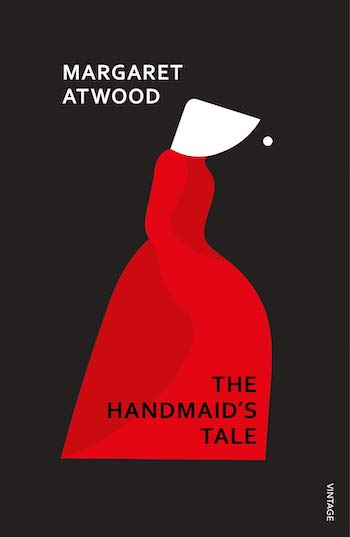 The Handmaid's Tale is a classic dystopian novel that continues to wow readers even decades after publication.
It has had a resurgence in popularity over recent years due to the TV adaptation and a long-awaited sequel has even recently been released.
It's set in the fictional Republic of Gilead where fertility rates are at an all-time low.
Birth rates have fallen so low that wealthy households have "Handmaids" whose sole purpose is to produce a baby for the family they live with.
Once a month, the Handmaid spreads her legs for the man of the house and prays that she gets pregnant because she's only useful if she successfully conceives a child for her masters.
RELATED: Books Like The Handmaid's Tale
We follow the story of Offred, a Handmaid at the Commander's house. She still remembers what life was like before, when she was free to live a normal life.
She once had a husband, a daughter, a job, money of her own, things that most women today are privy to. But all that is gone.
What's most disturbing about The Handmaid's Tale is that some elements of this kind of dystopian existence remind us of the world we live in today.
It is one reason that I think the dystopia genre is incredibly popular right now.
Buy The Handmaid's Tale: Amazon | Book Depository | Blackwells | Waterstones