These 12 Where the Crawdads Sing book club questions will get the discussion going at your next bookish meeting!
A smash-hit bestseller in 2018, Where the Crawdads Sing by Delia Owens is a challenging and beautiful novel, and it's an excellent choice for your book club.
Where the Crawdads Sing Synopsis
Where the Crawdads Sing follows Kya (aka 'The Marsh Girl'). She's a strange, quiet, almost wild woman, living on the edges of a quiet North Carolina town.
When a popular young man is found dead in the marsh, the locals immediately suspect that Kya is the culprit.
Kya's family leave her at quite a young age. When an attempt by social services to intervene dramatically fails, Kya realises that she can only trust herself. She withdraws, allowing the wilderness to 'raise' her, learning to survive with the barest resources.
But Kya, despite her wild ways, longs for human connection. The book explores what happens when two men, fascinated by Kya, connect with her.
It's a heartbreaking tale, with gorgeous, poetic writing and a page-turning mystery. With a haunting quality, it's the kind of book that sticks with you.
If you've chosen this wonderful book for your next bookish meeting, here are some book club questions for Where the Crawdads Sing to get the discussion going.
Where the Crawdads Sing Discussion Questions
To start with, let's look at Kya's childhood.
(1) Kya's family members leave her one by one, starting with her mother, and then her siblings. There is a period of time in which Kya and her Pa appear to be building a better connection with each other before he, too, leaves her.
What do you imagine would have happened if Kya's father never left? Would Kya's life have been better or worse without him?
(2) Kya's mother (Ma) has a complex and heartbreaking story. She yearns for her children for the rest of her life after leaving them behind, and their relationship is, unfortunately, never truly repaired.
What did you think about Kya's mother leaving her behind? Why do you think Ma never tried to come back to the swamp, even after years have gone by?
(3) Early in the book, social services attempt to intervene by bringing Kya to school, which ends badly. 'They came every two or three days for a few more weeks, the man in the fedora doing the search and chase, but he never even got close' (p.31).
In an ideal world, what would have been the best intervention for Kya? If you were in the shoes of the social workers, how would you take care of her?
(4) There is a huge class divide in this story. On the one hand, you have Chase Andrews and his friends, living a privileged life with wealthy parents and access to schooling, with many opportunities and prospects for the future.
On the other hand, you have Kya and her family, living in a shack and barely getting by. Kya is open-mouthed with joy when Jumpin' hands her a food and clothing parcel (p.84).
What role does class and wealth play in this story? Could the locals have done more to help Kya, or was it someone else's responsibility? How does poverty impact Kya's parents?
(5) On p.48, Tate's father Scupper talks about what it means to be a man: 'His dad had told him many times that the definition of a real man is one who cries without shame, reads poetry with his heart, feels opera in his soul, and does what's necessary to defend a woman.'
How does masculinity fit into this story? How are the characters of Tate, Chase, and Pa impacted by the pressures to be a 'real man', and what effect does this have on Kya?
(6) Similarly, Kya has some mixed messages about womanhood. With no mother figure and limited contact with Jumpin's wife Mabel, Kya is forced to learn about being a woman by observing the girls from the town (p.79).
What does this story have to say about womanhood? What does Kya learn about being a woman from living alone in the marsh?
(7) Jumpin' and Mabel are incredibly kind to Kya. They offer help and support while enabling her to be independent, and they seem to understand what she needs.
What did you think about the relationship between Kya and Jumpin'? What would her life have been like without him?
(8) Chase is both fascinated and repelled by Kya. Tate cares for her deeply but is also frustrated with her.
How did each man impact Kya's life? What did you think about her infatuation with Chase?
(9) Kya develops an incredible talent for observing and painting wildlife: 'Her talent had matured and now she could draw, paint, and sketch anything' (p.89).
How does the writer show Kya's creative side throughout the book? How does Kya's hobby impact her life?
(10) The marsh is almost a character in itself, and Kya's surroundings inform and shape her as a person. We're introduced to the swamp before we're introduced to Kya herself: 'Marsh is not swamp. Marsh is a space of light, where grass grows in water, and water flows into the sky.' (p.3)
Why do you think the writer chose to open with these words? Did you like the long descriptive passages, or would you have preferred less of them?
(11) Kya is a complex person with shades of light and dark. The ending, in particular, reveals something huge about her character.
How did you feel about her at the beginning of the book, and how did this change over the course of the book? Do you see her as a victim? And do you think the last revelation fits in with her character?
(12) We get to see Kya in her old age, still living in the swamp, until she dies of a heart attack at the age of 64.
What did you think of the ending? How did you feel when you finished the book, and would you recommend it to others?
We hope you enjoyed this Where The Crawdads Sing book club guide and hope these questions help facilitate your next book club meeting! Where the Crawdads Sing is a complex, multi-layered novel, so there's plenty to get stuck into.
If you don't have a book club or you just want to continue the discussion, leave a comment below with your answers to the questions.
If you loved this post, check out these:
Books Like Where the Crawdads Sing
Normal People Book Club Questions
Books Like Normal People
Little Fires Everywhere Book Club Questions
Books Like Little Fires Everywhere
The Seven Husbands of Evelyn Hugo Book Club Questions
Malibu Rising Book Club Questions
Daisy Jones and the Six Book Club Questions
The Giver of Stars Book Club Questions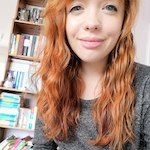 Megan Bidmead
Guest writer
Megan is a freelance writer based in Somerset, England. When she's not writing about books, videogames, and pop culture, she's running around after her two kids and trying to squeeze in the occasional walk in the countryside.