Did you love the book Little Fires Everywhere by Celeste Ng? I feel the exact same way. With complex characters and a thrilling plot, it's an unputdownable book. But now that you've finished it, what will you read next?
I've gathered a list of books similar to Little Fires Everywhere: interesting family dynamics, class and racial divides, the relationships between parents and children, and deeply layered, complex characters.
If you're at a loss about what to read next, add a few of these books like Little Fires Everywhere to your TBR.
And if you're discussing Little Fires Everywhere with your book club or want to dive deeper into the themes explored, check out these Little Fires Everywhere discussion questions too.
If you liked Little Fires Everywhere and the complicated, tangled family relationships it portrayed then you'll also enjoy Big Little Lies. Moriarty has great insight when it comes to family dynamics, and this skill is on full display here.
The relationships between Madeleine, Celeste, and Jane (and their respective children) are very interesting. You can enjoy watching each woman attempt to parent their children in challenging circumstances, while the underlying mystery makes it totally unputdownable.
Combining both a compelling, outrageous story and complex, likeable characters, The Seven Husbands of Evelyn Hugo is the perfect read to pick up on a rainy weekend: you can settle down, get cosy, and not move until you get to the end.
Like Little Fires Everywhere, Jenkins Reid manages to intertwine the lives of the main characters (glamorous movie icon Evelyn and unknown reporter Monique) in unexpected ways, taking two very different characters and exploring their similarities in a way that feels real and very well-observed.
RELATED: Daisy Jones and the Six Review
Rush by Lisa Patton alternates between the perspectives of main characters Cali, Wilda, and Pearl, each with their own unique spin on events as they begin to unfold.
A heartfelt, compassionate story about friendship and sisterhood. Like Little Fires Everywhere, it explores the class divide, and the way money and status can influence us.
A great family drama, and another book you won't want to put down once you get started.
If you love Ng's writing, you'll want to check out her debut novel, Everything I Never Told You. It's a gorgeous contemporary family drama, with vibrant characters and excellent storytelling.
It touches on racism, sibling dynamics, identity, and the pressure children feel to please their parents. It's a character-driven novel that will leave you with plenty to think about.
If you loved Little Fires Everywhere, you're almost guaranteed to like this one too.
Sally Rooney is another writer with excellent observation skills. You'll love the ebb and flow of Marianne and Connell's relationship, and the way that life events impact the way they interact with each other.
A firmly character-driven story, this lacks the compulsive mystery element involved in some of the other books on this list, but the characters will stay with you afterwards: it's the kind of story that lingers in your mind. It makes a good book club choice, too.
RELATED: Books Like Normal People
Little Fires Everywhere is a fearless look at a difficult subject. What makes a mother, and who gets to decide where a child belongs?
Similarly, A Spark of Light is a bold take on an emotionally complex issue, but the characters feel real enough to prevent it from feeling like a lecture.
It's an enthralling, unputdownable story about life and death, moving backwards in time to unfold more of each characters' secret. It's another excellent choice if your book club enjoys tackling divisive subjects.
One of the best things about Little Fires Everywhere is the way it lifts the lid on suburban perfection, opening our eyes to the flaws hidden behind 'perfect' families.
The Whole Golden World has a similar vibe, exploring the way a scandal can divide not just one family, but an entire town.
Riggle explores the way parents and children can deceive each other and the consequences of keeping a devastating secret.
This is another great choice for fans of Little Fires Everywhere who love a good mixture of character development and an unputdownable plot.
At the heart of Little Fires Everywhere is the story of identity. When you have no connection to your past, how can you fully understand who you are? This is the issue at the core of The Leavers, as main character Deming tries to find out who he is, and who he belongs to.
If you love complex, imperfect characters and how they relate to each other, you'll really enjoy The Leavers. The plot moves at a pretty decent pace, so it's another good one if you like a book you can't put down.
Little Broken Things is another story centred around difficult family dynamics, this time surrounding the sudden arrival of a young girl. Quinn becomes a parent overnight, trying to navigate keeping a colossal secret while trying to keep the child safe.
It's an interesting look at motherhood and the cost that comes with trying to hide a family secret. The characters are complex and layered, and the switching perspectives allow you to see right into their relationships.
Such a Fun Age is Reid's debut novel, and it explores race, privilege, and the difficulties of modern life. It's a mixture of wry, observant social commentary and an in-depth look at an unusual relationship.
If you found the way Elena and her children treat Mia and Pearl, with their clumsy attempts to 'help' an interesting story point, you'll find a similar dynamic here with Such a Fun Age. It's a mature look at what it means to be a grown-up, and the ways we help and hinder each other.
Expectation is a grown-up look at modern friendships, and how we change as we grow older. It's a little slower and more character-driven than Little Fires Everywhere, but it's the kind of novel you can sink right into, disappearing into the lives of the characters.
It has enough twists and turns to keep you reading. Each character is so well-developed and believable, you'll find yourself caring deeply about them even after you've turned the last page.
Firefly Lane is another story about two people with vastly different backgrounds. What happens when your life goes in a drastically different direction than your childhood best friend, and can you relate to someone in the same way if they become wildly successful?
This story is a tender-hearted look at what it means to maintain friendships as an adult, and it's so well-observed. It's heartwarming and uplifting, a perfect read if you want a break from darker themes.
People Like Them is inspired by a true story, and it's incredibly well-observed. Again, it explores the differences between an insulated local family and new, wealthy outsiders. In this book, the difficulties between the two families, particularly the racial and class tensions, reach a boiling point.
It's a good mixture of an intriguing, heart-pounding plot, and deep, complex characters. It is unafraid to take a look at the uglier parts of the human heart, with subtle and interesting results.
There you have it – my top recommendations for books like Little Fires Everywhere. I hope this has inspired you to find your next read!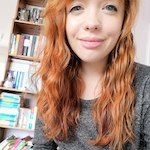 Megan Bidmead
Guest writer
Megan is a freelance writer based in Somerset, England. When she's not writing about books, videogames, and pop culture, she's running around after her two kids and trying to squeeze in the occasional walk in the countryside.
If you liked this post, check out these:
Little Fires Everywhere Book Club Questions
Books Like Normal People
Books Like Where the Crawdads Sing
Books Like Daisy Jones and the Six
Books Like The Seven Husbands of Evelyn Hugo
Books Like Malibu Rising
Books Like Gone Girl
Books Like Eleanor Oliphant is Completely Fine
Books Like The Book Thief
17 Addicting Books to Read
33 Modern Books to Read