Looking for some of the best mystery thriller books? Here are 15 of our favourites.
There's nothing quite like a good mystery thriller book. Mystery books offer the ideal form of escapism for plot-driven readers. You can lose yourself in the twists and turns of a thriller novel, and a good mystery story will keep you guessing right down to the last page.
The genre is hugely popular for good reason. There's something satisfying about a tightly-plotted mystery book, and they're excellent for all sorts of situations. Whether you want a book to devour by the pool on holiday, or a book to escape into on a lazy Sunday under your duvet, thriller books are perfect.
Here are some of the best mystery thriller books of all time. From classics like Rebecca to modern stories like Gone Girl, these are some of the best mystery thriller books for adults. If you're on the hunt for a juicy new read, look no further!
15 Best Mystery Thriller Books
The Maid is a story full of twists and turns. Similar to Eleanor Oliphant Is Completely Fine, the protagonist, Molly, sees the world in a slightly different way. Molly is a maid at the prestigious Regency Grand Hotel, but her world is upended when she discovers the body of businessman Charles Black. Quickly, Molly is involved in a situation that is far too complicated for her to handle alone.
The Maid's intriguing story comes, in part, from Molly's inability to read between the lines and pick up on what is happening around her. She's an interesting character with her own secrets to tell, and it's an ideal book to pick up at the weekend (because you won't want to put it down!).
Liane Moriarty is excellent at writing family-based mystery stories, with relatable and flawed characters that are interesting to read. Apples Never Fall is the story of the Delaney family. When the matriarch of the family Joy goes missing, the four adult children gather to discuss what to do next.
It quickly becomes apparent that something is not right in this picture-perfect family, and readers will enjoy slowly piecing it together.
What makes Apples Never Fall so compulsively readable is the mixture of completely relatable family tensions, and sudden twists and turns in the story. You'll enjoy this one if you like a slightly different mystery story, with a focus on character development as well as the underlying plot.
A collection of short stories by writers like Arthur Conan Doyle, Gladys Mitchell, and Cyril Hare, Murder By The Seaside is the perfect summer holiday beach read. You can enjoy a short story during a sunbathing session by the pool, and the book is incredibly topical: they're all focused on summer murder mysteries, from Cornwall to the French Riviera.
The stories are quite varied in length and writing style. Some may not suit you, but others could hit the spot, and it's a great introduction to writers you may not have experienced before. Highlights include A Mystery of the Sand-Hills by R.Austin-Freeman, Superintendent Wilson's Holiday by G.D.H & M.Cole, and Razor's Edge by Anthony Berkely.
The Silent Patient was a huge hit among fans of mystery novels when it first hit the scene in 2019. A shocking thriller, it's one of those completely unputdownable books that you'll want to stay up late reading.
It follows Theo, a criminal psychologist, as he tries to uncover the reason behind the murder of Gabriel by his wife, Alicia. The twist is, Alicia refuses to speak. So how will Theo find out her motives?
It's a classic, spine-tingling, keep-you-on-the-edge-of-your-toes sort of read. It has excellent pacing, and the payoff is satisfyingly well done, even if you manage to guess the twist before the ending. The Silent Patient was released during a boom of thriller novels, and it spawned many similar novels by different authors.
You can't write a list of mystery books without mentioning Gone Girl. It's a modern classic, adapted into a movie starring Rosamund Pike and Ben Affleck. It's the story of a marriage from the perspective of Nick, reeling in the aftermath of the disappearance of his wife Amy.
While Nick deals with the police and their suspicions about his involvement, the reader gets to see Amy's diaries, which shed a whole new light on the situation.
Gone Girl is very well plotted. It's sharp, witty, and observational, with some iconic passages (the 'cool girl' passage sparked a whole discourse on modern feminism and expectations of women). It's an absolute must-read for mystery fans, and another book you should read before watching the movie.
RELATED: Books Like Gone Girl
The Couple Next Door is a wild ride! Perfect couple Anne and Marco want to go to a dinner party with their neighbours, but the babysitter has cancelled. Marco persuades Anne to go anyway, and so they leave their baby, Cora, home alone. They return later that night to find Cora missing.
What unfolds is a complicated, and sometimes outrageous, unveiling of the truth. Not only the truth behind Cora's disappearance, but the reality of Anne and Marco's supposedly perfect life.
The characters aren't perfect (and will sometimes infuriate you with their baffling decisions), but the story is so exciting, you won't want to put it down. A true rollercoaster of a story, and an ideal book to throw in your suitcase to read on a flight or by the pool.
With an intriguing title, How To Kill Your Family is a bestseller in 2022. It's not just a mystery story, but a scathing look at how the media glamorizes murder. Protagonist Grace is a murderer, and she feels almost let down by the lack of recognition of her hard work.
Furious at her father's behaviour towards her mother, she calmly and meticulously murders each member of his family.
While that sounds dark (and believe me, it is) it's also weirdly funny, with a lot of snark, and Grace somehow manages to be a relatable character despite her murderous tendencies. It's original, funny, and sometimes outrageous. It's a breath of fresh air for lovers of the mystery genre.
The 22 Muders of Madison May is a psychological thriller with a twist. Protagonist Madison is left in shock when she bumps into a client who seems to know far too much about her. Later, journalist Felicity is in charge of investigating Madison's murder, but what she finds doesn't seem to make sense.
In this story, the murderer (and the journalist chasing him down) travel across different realities, with poor Madison being murdered again and again. It's a mind-bending novel, ideal for both sci-fi and thriller fans. It's fairly easy to follow despite the reality-warping aspect, too, so you shouldn't have to worry about losing track.
Sadie is a very modern mystery. It follows titular character Sadie in the aftermath of her sister's murder. She teams up with a radio presenter, West McCray, and he creates a podcast to try to find out what happened to Sadie's sister. Together, they try to fill in the gaps that the police cannot explain.
It's a harrowing, sad tale, and the podcast-production aspect adds a different spin to the story. Go into it prepared to have a good cry. It's a good mixture of twists and turns combined with heartbreakingly relatable characters. Their pain is raw and visceral, and incredibly well-written. A must-read for fans of podcasts like Serial.
Written by popular writer and presenter Richard Osman, The Thursday Murder Club is a witty, and adorably British, murder mystery novel. Set in a retirement village, four friends create a group to discuss unsolved crimes. But when a local turns up dead, they have to deal with a 'live' case for the first time.
It's an interesting story with some good twists, but what makes it worth reading are the characters. They're charming and entertaining, adding some levity to what can be a pretty dark and grim genre of literature. If you've never read one of Osman's books, it's definitely worth picking this one up first.
The Woman In the Library is a tight, well-plotted story. In the reading room at the Boston Public Library, four strangers are stuck, waiting in terror as the police try to deal with an unknown incident that happened just outside. The twist is, one of them is a murderer.
If you love a story that allows you to guess the outcome, this is the one to go for. It's a smart, interesting take on the classic murder mystery novel, packed with plenty of book talk. The ultimate mystery novel for bookworms, it gets a bit 'meta' at times, but the plot developments are incredibly satisfying.
Another good choice for book lovers (or writers), Verity follows Lowen Ashleigh, a writer struggling to keep her head above the water, as she steps into the shoes of famous author Verity Crawford.
Verity has been injured, and her husband Jeremy commissions Lowen to finish her work. Tasked with finding material in Verity's office, Lowen accidentally uncovers something much darker.
What follows is the story of Lowen, grappling with the difficult moral choice: to tell the husband what she has found, or to ignore it. It's clever, haunting, and completely unputdownable.
How far will a sister's loyalty go? That's the story behind My Sister, the Serial Killer. Korede is a dedicated, loyal sister, willing to go as far as cleaning up after her sister Ayoola when she commits a string of murders. The conflict comes in when Ayoola begins to date Tade, a doctor Korede has had a crush on for a long time.
It's a story of twisted loyalties, unusual family dynamics, and murder. It has plenty of interesting plot moments, but it's also a great book if you love a good family drama. It's a novella, so it's a short read, and it's so compelling, the chances are you'll fly through it pretty quickly.
A classic, The Da Vinci Code is an exciting read, and still worth picking up if you haven't read it before. It follows symbologist (yes, that's a real job) Robert Langdon as he investigates a murder. A curator of the Louvre has been found murdered inside the museum, covered in symbols.
The story takes a dramatic turn when Rober and cryptologist Sophie discover clues hidden inside the works of Leonardo da Vinci.
What unfolds is the story of secret societies, historical secrets, and incredible puzzles. It's a classic for a reason: it's a well-told and entertaining story. Pick it up and discover for yourself what the hype was all about!
A classic novel published in 1938, Rebecca is du Murier's most famous novel. It's so popular, in fact, that it has never gone out of print, and has been adapted for both stage and screen several times (including the film Rebecca by Alfred Hitchcock). A gothic novel, it's the story of a mysterious death and a sham marriage in an iconic location.
While it's a classic novel that has been analyzed by millions of keen readers, Rebecca is worth reading for the pure enjoyment of the story, even without investigating the themes of feminism, society, and class. It's tense, mysterious, and ever-so-slightly magical, the kind of book you will want to return to again and again.
Hopefully, this has added a few books to your TBR pile! There are so many mystery thriller books for adults to choose from, it can be a bit overwhelming, but any of the above are a good place to start.
If you liked this post, check out these:
Gone Girl Film Review
Luckiest Girl Alive Book Review
Blood Orange Book Review
Books Like The Hating Game
Books Like Where the Crawdads Sing
Books Like Little Fires Everywhere
Books Like The Handmaid's Tale
Books Like The Book Thief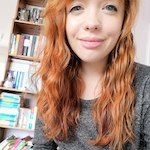 Megan Bidmead
Guest writer
Megan is a freelance writer based in Somerset, England. When she's not writing about books, videogames, and pop culture, she's running around after her two kids and trying to squeeze in the occasional walk in the countryside.